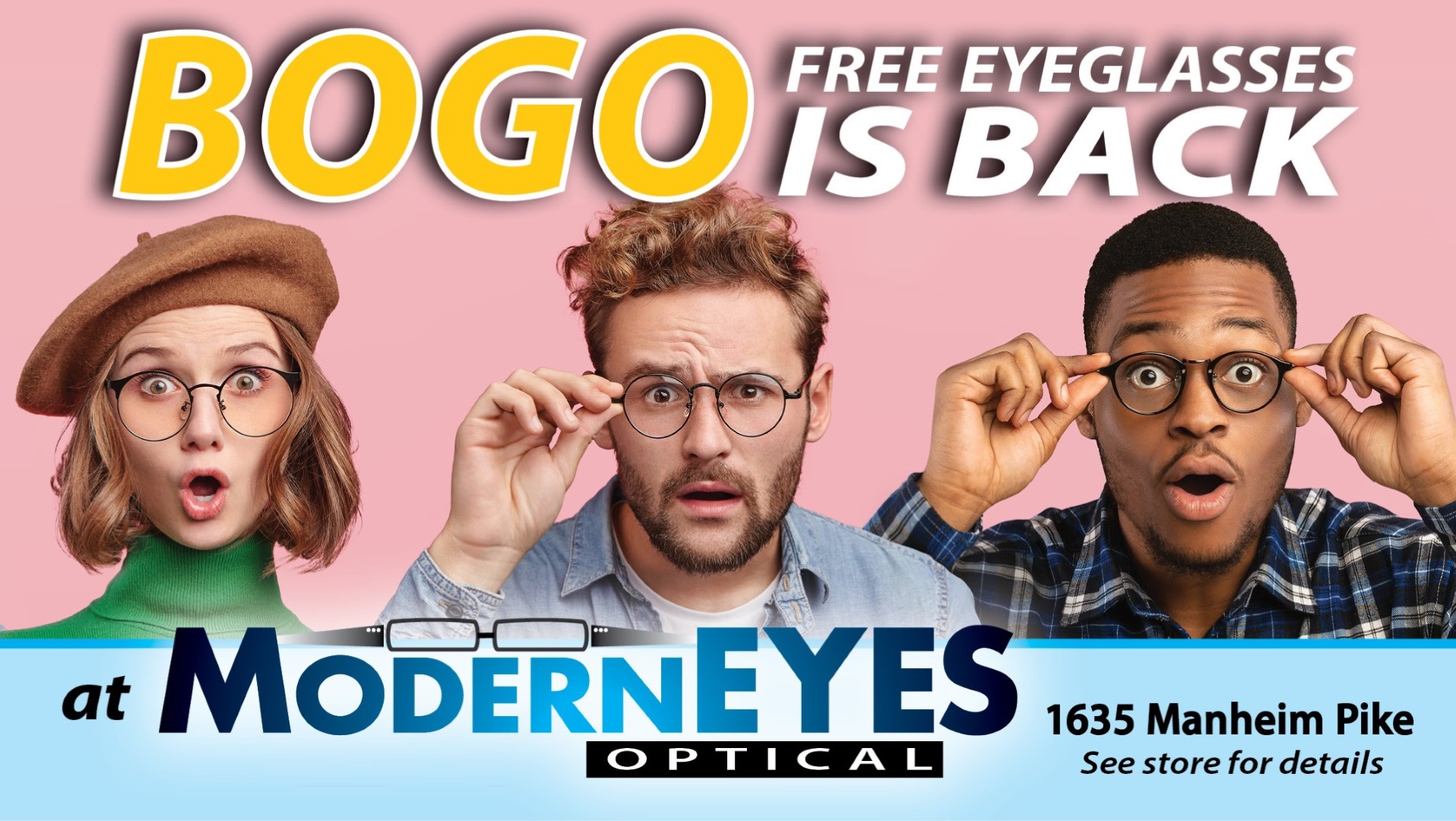 Hurry in, sale ends December 23!
Experience the ModernEYES Difference!
About Us
We're Jon, Ralph, and Chad, and we have been friends since childhood, having grown up together in Manheim. We started ModernEYES Optical more than 15 years ago.
You will find a pressure-free, no drama, and sometimes entertaining atmosphere.
ModernEYES offers thorough eye exams and contact lens fittings.  We schedule only two patients per hour so you get plenty of time with Dr. Tiffany to ask questions and not feel rushed!
We have the latest state-of-the-art equipment for digital retinal imaging and wide-angle imaging that, depending on the patient, may allow us to perform the exam without dilation.
MUCH MORE THAN OPTICAL!
AT MODERNEYES, WE SEE IT FORWARD!
As our customers have blessed us, we in turn want to bless individuals, families, and organizations in our community.
Eye Exam Appointments Available Now
Call us today at 717-299-0925  to schedule your exam. (To save time, please fill out and bring this form to your appointment.)
Get In Touch
If you have any questions, drop us a note and we'll reply promptly.